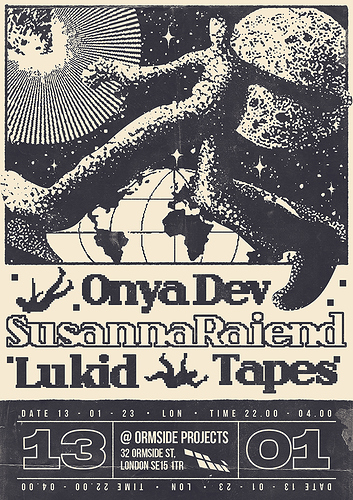 Update: Early birds are gone, £12/£15 and £18 OTD - from 22:00 to 04:00 with a window to stretch until 5-ish.
Commemorative scarves over at onlineconversations.bandcamp.com
Realising we're all running out of time due to real-life obligations post-corona, like-minded heads have decided to bring like-minded people for a like-minded night at Ormside Projects.
Having met through mutuals and playing sets at Sõru Sound earlier this year, the quad lineup of Tapes, Lukid, Onya Dev and Susanna Raiend will surely make this a good start to 2023 - a year we all have high hopes for.
No name, no identity, no excess fat.