"The debut album from Toronto born, Berlin based DJ/producer Nathan Micay FKA Bwana
The impeccable craft found in the huge past anthems that fuelled his rise is still present, but Micay has upped his own ante; a prodigious and natural creator, this is his best work yet. Highly melodic with complex but spacious sound design, this inspired work is a technicolour ride across sub bass, celestial future breakbeat, drum-roll-fuelled dancefloor rollercoasters, soaring euphoria, otherworldly soundscapes, weightless sino and even a bit of ¾ time. Micay has found a sweet-spot between prog, trance, techno, hardcore, jungle, IDM and ambient, in a renewed twist on the magic mix that birthed Future Sound of London's hybrid classic 'Accelerator'.
To create the album artwork, Nathan wrote a script outline, which was adapted by Peter Marsden into a comic, in turn illustrated by Dominic Flannigan, in tribute to the highly-influential Manga artist Katsuhiro Otomo. The comic sees a young data miner rebel by attending a rave in the woods with her friends, only for the event to be broken up by the ranks of a futuristic police state. 'Blue Spring' is the start of the revolution."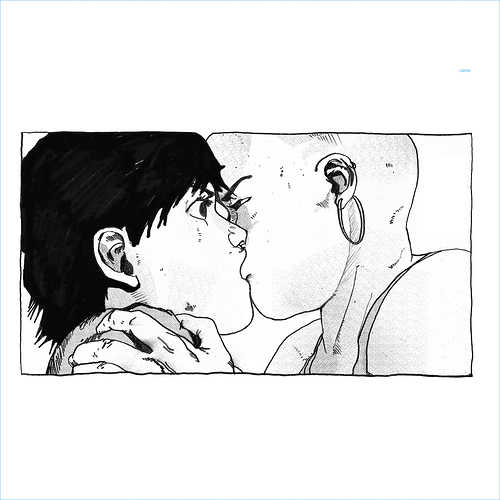 Tracklist:
Romance Dawn For The Cyber World
Join Me Or Die. Can You Do Any Less
Ecstacy Is On Maple Mountain
He Has The Key
Blue Spring
11.11.90 [Beat Version]
Moon Scepter Elimination
LeafCutAngelicDepths
The Party We Could Have
May All Your Bacon Burn
Romance Dawn For The New World
Cool! The press release also mentions a comic which is super sick. Another example of a label providing some peak physical content outside of the usual 12" + CD. LuckyMe & Bwana are at it again.