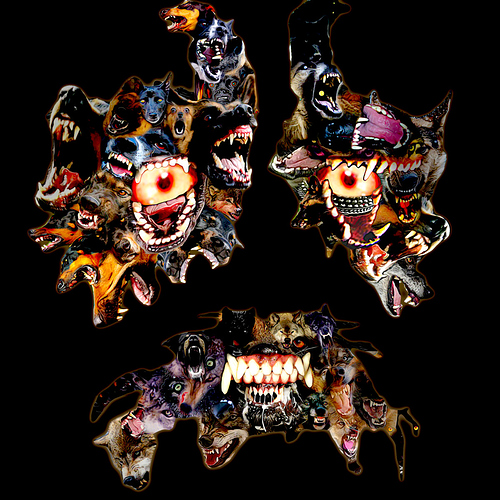 This fucker slipped by us! Cursed unannounced releases; this thing came out on the 12th of October. And holy shit it's incredible. If you're not aware or have only heard of Machine Girl from when WLFGRL came out, last year they surprised us with the release of stunning "…BECAUSE I'M YOUNG ARROGANT AND HATE EVERYTHING YOU STAND FOR", which was this sort of Atari Teenage Riot spiritual successor but with even more teen angst applied to it. The strong vocals and maximalist production made it one of the best albums of last year, and now they're back with a follow up.
The Ugly Art changes things up by adding in live drums and having a much cleaner but just as chaotic and maximalist sound. And good fucking lord it kicks so much ass. This is genuinely one of the best albums of the year for me, it is banger after banger and is incredibly cathartic to listen to. Recommended tracks: Status, Necro Culture Vulture, Psycho Signal Jammer
Also ICYMI: they put out an expanded version of WLFGRL and a sweet mixtape of unreleased material late last year and earlier this year respectively.