"Oneknowing is the debut artist album by acclaimed composer and producer Lena Raine, most recently known for her multiple award-winning soundtrack for the video game Celeste.
Based in Seattle, Raine has been composing soundtracks for games and media for 12 years, her breakout moment coming with her work on the classic PC game Guild Wars 2. Her most celebrated work, however, has come in the form of 2018's Celeste soundtrack. A game based around themes of anxiety, self-examination and more, Celeste is considered by many to be the key indie game of 2018, and has won multiple awards for both game and soundtrack - something which Raine painstakingly developed in tandem with the game's design since its first steps.
A flagship year for Raine was capped off in December, when she performed live with soundtrack legend Hans Zimmer at The Game Awards, the video game industry's flagship annual award show (Celeste was nominated for four awards, and won two). Although she's released several non-soundtrack releases, both under her real name and her Kuraine alias, Raine considers Oneknowing her debut artist album - a 10 track set that ranges from distorted paranoia to ambient pop, brought together by the shimmering melodies that make her soundtracks so memorable.
An album that draws from "personal experiences, important places, dreams and the lack of dreams", Oneknowing's tracks are also threaded together by Raine's own vocals, sung in a language unique to the album and manipulated by the software Vocaloid. In Raine's words, "I have nostalgia for my voice as it sounded when I was younger. I can't de-age my voice, but I was able to use software and tweak its settings to a point that it has a similar quality to my voice from back then".
A succinct but expansive record full of detail, Oneknowing represents Raine's most personal and realised original material yet, while showing a different side to one of the most unique and accomplished composers of the modern era."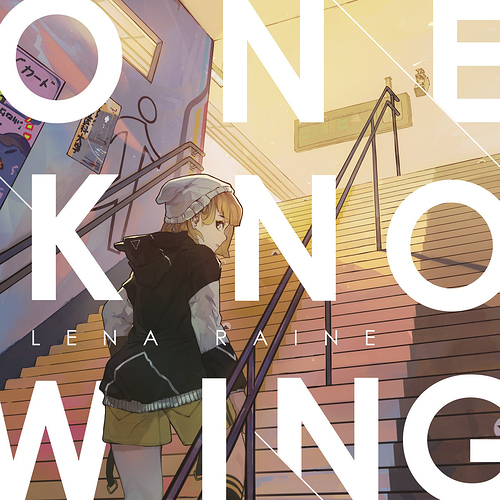 'Nightmare (Intro)'
'Tsukuyomi'
'A Chance to Rest'
'Light Rail'
'Breath'
'Insomnia'
'Trance State'
'Momodani'
'Wake Up'

Honestly, what a curveball release from a label like Local Action. Whether it's club trax, new age compositions, pop, or in this case, music from a video game music composer. Seriously good stuff.