Been vibing to this one deep so figured I should toss this up in the hopes of getting a discussion going…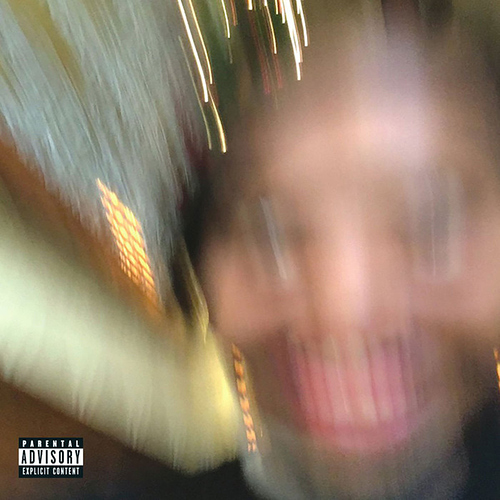 Earl was always that dude who was on my radar but a bit too out there, all the OF kids for that matter…what began the process of pulling me in was getting into The Internet's last two LPs, then Tyler The Creator's latest album. I'd tried a buncha times with them but they were just a bit too offbeat/horrorcore/look what i can say/do and get away with it style for me…I woulda ate that shit up as a teenager, but I'm in my 30s now…That being said this album is fucking amazing.
Like I wrote in another post somewhere, it's sort of like he's made an MF Doom styled god-mode album but fully in his own Earl style. There's inventive beats, wordplay, weird psychedelic and off kilter samples, and so much of it is more and more rewarding for me on listen after listen. It also clocks in at a slim 22 minutes, following the trend set by Kanye and Tierra Wack and followed by Vince Staples and others who realize we living in a shuffle stream ADHD YouTubey world…ain't nobody got time for a double album, Aubrey. This album is versatile…I nod in my headphones, cruise in my car, type away on my keyboard to it and slap it on a bigger system on the daily. And usually make it all the way through in one listen, something I rarely do with other albums…probably cus its so digestible.
Anyway, upon doing some research about the album I found some interesting facts about the space this album fits into in his journey. Earl rapped a good amount about his father's death, and I'd picked up somewhere along my scanning of his bio that his last album had been suuuuper dark, and his father's death and rumored xanax addictions were causing people to speculate he was on one and way out there, probably not coming back to rap even. Tyler seemed to have broken with him a bit, mentioning he wasn't even really rapping in an interview.
So then this album comes out, and he's just exhaustively processing all of it through RAPS. I can hear his struggle, I can hear his good and his bad days, his triumphs and his spirals. It's all there. Reading some more I came to find out his pops was a South African poet who was 79 at the time of his death, estranged from Earl, and didn't even see Hip Hop as a valid form of art. FUCK. Talk about alot to process. The song "Playing Possum" combines both his mother's public speech of thanks to an audience layered with his father's reading of one of his poems. It's a powerful audiobiographical synthesis wrapped into a broken beat that leads into his telling of the complicated family story in Peanut, followed by a gorgeous instrumental in Riot! What a way to end an album. This is why I love Hip Hop…its continuous ability to meld and shape shift and surprise me in content style and form.
This is up there as Hip Hop album of the year for me, and it just keeps getting better with more listens…
"Azucar"
Pedal to the metal
Lost foot and it was sugar in my gas tank
My cushion was a bosom on bad days
There's not a black woman I can't thank
You called crying when I told you these the last days
It's all mine, could've split the last plate
Niggas didn't have faith, so I stopped tryin'
Apologize, and we outta time
Please get ya alibi straight, you ain't gotta lie
Shook tradition, did it my way
No sense in looking in the sky
Trace elements meddle with minds
Mind-state live, fissures and fires
Niggas with live ammunitions and the stick on the highway
I only get better with time
That's what my mom say to dodge Satan
Say to kill him this time, oy vey
Well here I go, foot on the line
What's mine, what good is it if it's not, you shook a bit
Sookie, sookie niggas wasn't shit
Face looking like I stumbled out of bed, hundred dollar jet
I piss problems out, the bottle empty
Mama said she used to see my father in me
Said I was not offended
Press, King, Navy, Med, MIKE on the bench
Living life like a nigga put a price on my head
Bless, this how we on it
If you need it and I want it, better come prepared
Going through it like prayers in the night sky
You look like a chair when you folding up
Hands on like a goalie with the puck, don't need any luck
See the ghost of where I was, lonesome as I was