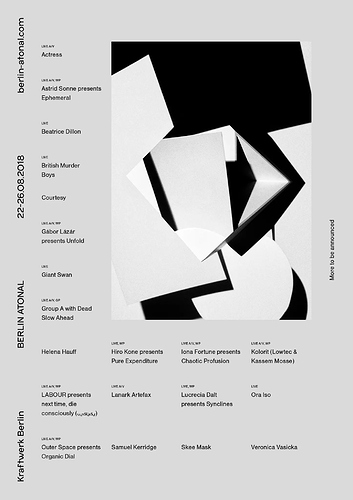 The festival just announced the first wave of artists, thoughts ?
Been going religiously for the past three years, it's my personal favourite, unique meltdown of the weirdest and most experimental stuffs, heavy techno, bass, ambient and more. The 2 main stages are in the Kraftwerk but past midnight or something the festival is happening in Tresor Ohm & Globus all in the same building, until early morning (sometimes even noon)!
Also from 6pm there are some projections stuffs and the whole venue is permanently kinda a museum.
Imo this first wave is great but really mainstream compared to previous years, usually mostly world premiere/special comissions, really underground stuffs. Still hyped tho, got my early bird yeah