NX Panther ft Special Guests / Black Forest Ghetto Live Lounge
The Black forest ghetto unplugged performance features some of London's rising stars who have come together to create an acoustic accompaniment of NX Panthers debut EP.
Join us at a bespoke performance of a live score with drums, vocals and guitar newly devised in collaboration with the following artists:
Jay Johnson is an award-winning musician and songwriter. His most music features the styles of the early hiphop artists whom he was exposed to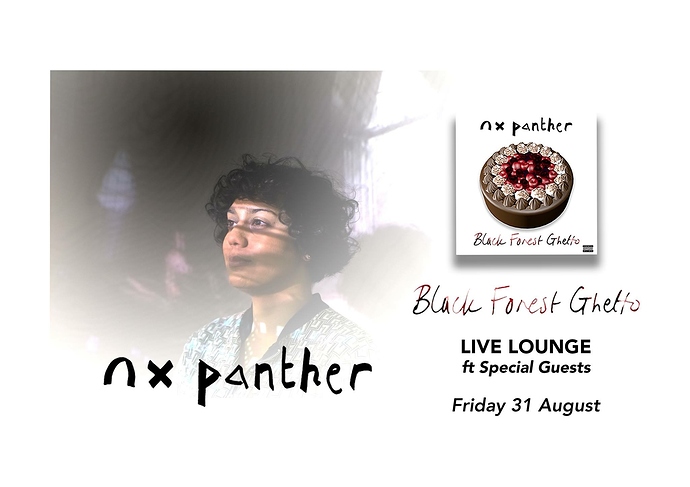 at a young age and can be heard on his debut EP The Dark Matters.
His rhythmic rendition of the EP will have you moving your toes if not your whole body - and your soul if not put a cheeky smile on your face.
Sasha Wilde from KERAI brings captivating vocals to the set with same deliciously arresting warmth found in the collectives debut single 'Over'.
Musician and Artist Jenny Moore (Charismatic Megafauna, Jenny's Mystic Business) has devised a punky percussive array of breaks to this set bound to bring out the feist in you.
Bringing a commanding energy that will tempt you to a higher plane, but stay with us!