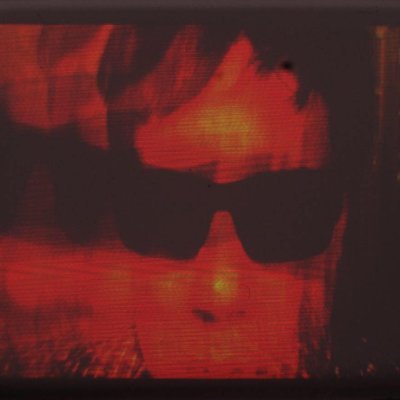 David Abravanel
---
Top Obsolete Music Software I dove into during this pandemic /////
---
What better time to embrace yesterday's technology? A journey.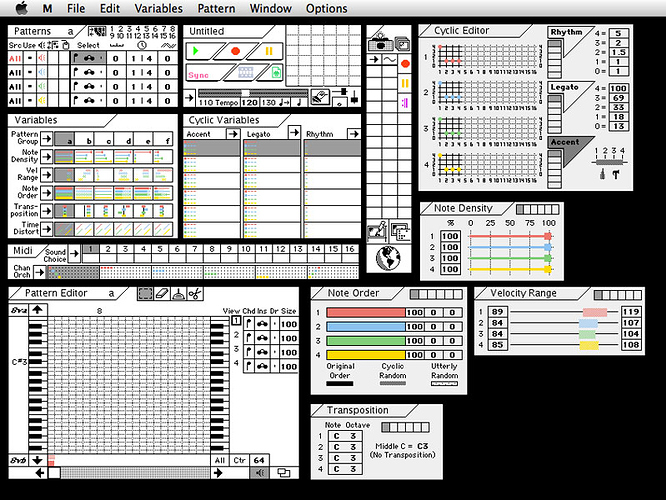 Pro Tracker
Ah, the place of origin for so many ruff jungle tunes and so many video game soundtracks. You can get an evolved and quicker tracker workflow working with Renoise, but why not dig into the fun and frustrations of yesteryear's four-track technology? Have a hex calculator ready for those breakbeat cuts.
There's still a very robust community around this one, and a great iPhone emulation/expansion in VividTracker.
Noatikl
Set aside some time for confusion, menu diving, and truly understanding all those little rules. Then just embrace the happy accents of flicking random things around. This has since been rolled into Intermorphic's current algorithmic composition suite Wotja, but there's something lovely about these generative apps that seem to have come from a state of nature in which influence from traditional sequencers is virtually absent.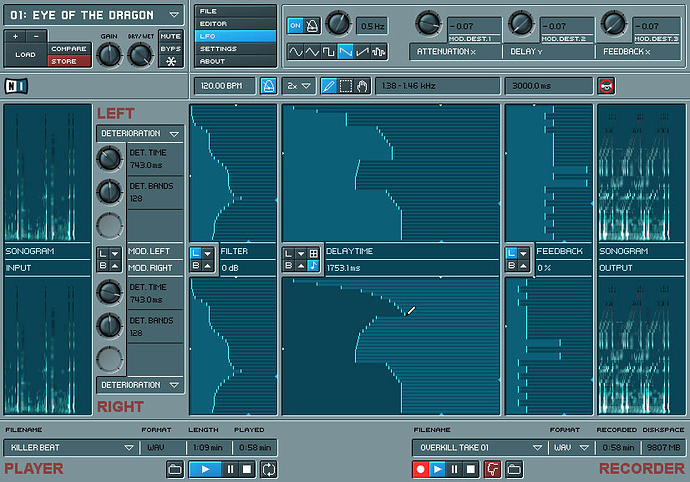 M
Speaking of generative, there's Cycling 74's standalone beast. While you can certainly do most of what M does with Max (and frankly, it's rather surprising that there isn't just a straight up M port for Max out there, unless I'm just too lazy to find it), M is still a right bit of fun - and still available for demo and purchase.
The Darkware VSTs
Oh yeah, don't act like you forgot about these. Before the big kids at iZotope and NI et al took on glitch plugins, before the niche options from Glitchmachines and Inear Display and Twisted Tools, there were these gnarly beasts. Developed in SynthEdit and featuring only the finest of hentai GUIs. Make sure to have them showing for the nerds looking behind your back at circa 2005 basement shows trying to figure out what magic mojo makes those glitches.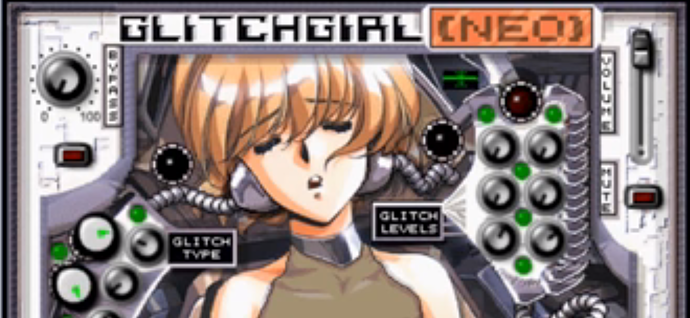 NI Spektral Delay
There are certainly replacements out there - the Melda MSpectral Delay and the new Spectral Time in Live 11 come to mind - but didn't this one look pretty? Over the years and deprecations of NI plugins, this is the one I truly miss the most. Crunchy.
Novation V-Station
We've reached the point where first-generation virtual analog sounds are starting to get a vintage to 'em, and the Novation V-Station (still available but who knows when it was last updated) gives just that right sheen. It's not quite hollow but not quite warm, not quite digital and not quite real.
---